Are you looking to have a Curved, Straight, or Heavy-Duty Stairlift installed in your Leeds property? No matter the shape, location or size of your staircase UK Stairlifts in Leeds can help. We have a variety of Stairlifts Products, both new and reconditioned, that will suit your needs. All installed by our experienced, professional, and local installation team.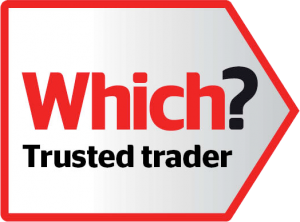 How we assess our traders
Which? Trusted Traders is an endorsement scheme run by Which? that recognises reputable traders who successfully pass an assessment process carried out by our trading standards professionals. Not just anyone can become endorsed. The assessment process includes:
Credit report
This is obtained to validate the financial health of a business who applies to be assessed.
Customer Satisfaction
The Which? Trusted Traders endorsement team will check a selection of customer references from 10 domestic customer details chosen at random by the assessor.
Business procedures
A thorough examination of business and administrative procedures to ensure that businesses have consumer interests in mind.
Interview and assessment
Our standard assessment includes a face to face visit and interview carried out by a Which? trading standards professional to fully understand all aspects of how the applicant runs their business.
Report
Businesses receive a report of the assessment, providing valuable feedback from our experienced assessors to ensure that they meet our high standards before they are allowed to join the scheme.
Endorsed trader
Having passed all these checks, the trader is now able to choose to join the scheme, agreeing to abide by the terms and conditions, code of conduct and pay the membership fees. They can now show their customers that they are an endorsed Which? Trusted trader.
Who makes the grade?
Those who don't make the grade don't get endorsed. Due to the high demands of the assessment, not all businesses that apply get through the assessment process. Only those who meet our high standards can become Which? Trusted traders.
If things go wrong
An extra benefit of using Which? Trusted Traders is that we have an independent Alternative Dispute Resolution service, Dispute Resolution Ombudsman, on hand should something go wrong. This problem solving service provides peace of mind for both consumers and traders.
You can find Which? Trusted traders on this website, by searching for the specific trade you want e.g. plumbers, builders or mechanics and your local area.
The Most Thorough Vetting and Monitoring Checks
Since 1998 Checkatrade has been the consumers first choice in finding a tradesperson.
Why? Because we only allow the best tradespeople to become members. We have 16 considerations of which, 13 are actual checks. Our vetting process has proven to be the most significant way of protecting our consumers and achieving the Checkatrade mission of stamping out rogue traders.
Here are some of the vetting checks our members have before they can join Checkatrade.
Interviews
Every trader is interviewed by our professionals.
ID Checks
We carry out identification checks.
Accreditation's and Qualifications
Not all trades require accreditations by law, so you may not see this on every member's profile. However, any accreditations or qualifications you do see advertised on one of our trader's profiles have been checked and verified by us.
References
All members are continually monitored via their customer's feedback. Before they make it onto our site we personally telephone at least 5 of their previous customers to find out about their experience. This aids us to establish the quality of the trade.
CCJ's
We check all our new members for county court judgements. Trading History
We check the trading history of all our members.
Insurance
Our members are proud to have public liability insurance to protect their customers for the unexpected. Let's not forget we have millions of customer reviews to read from.